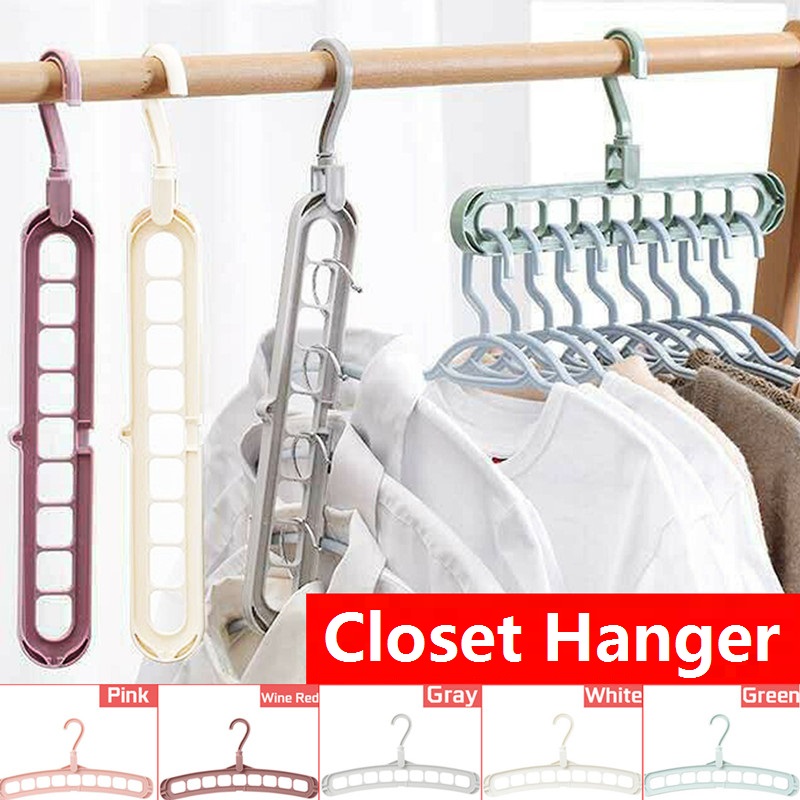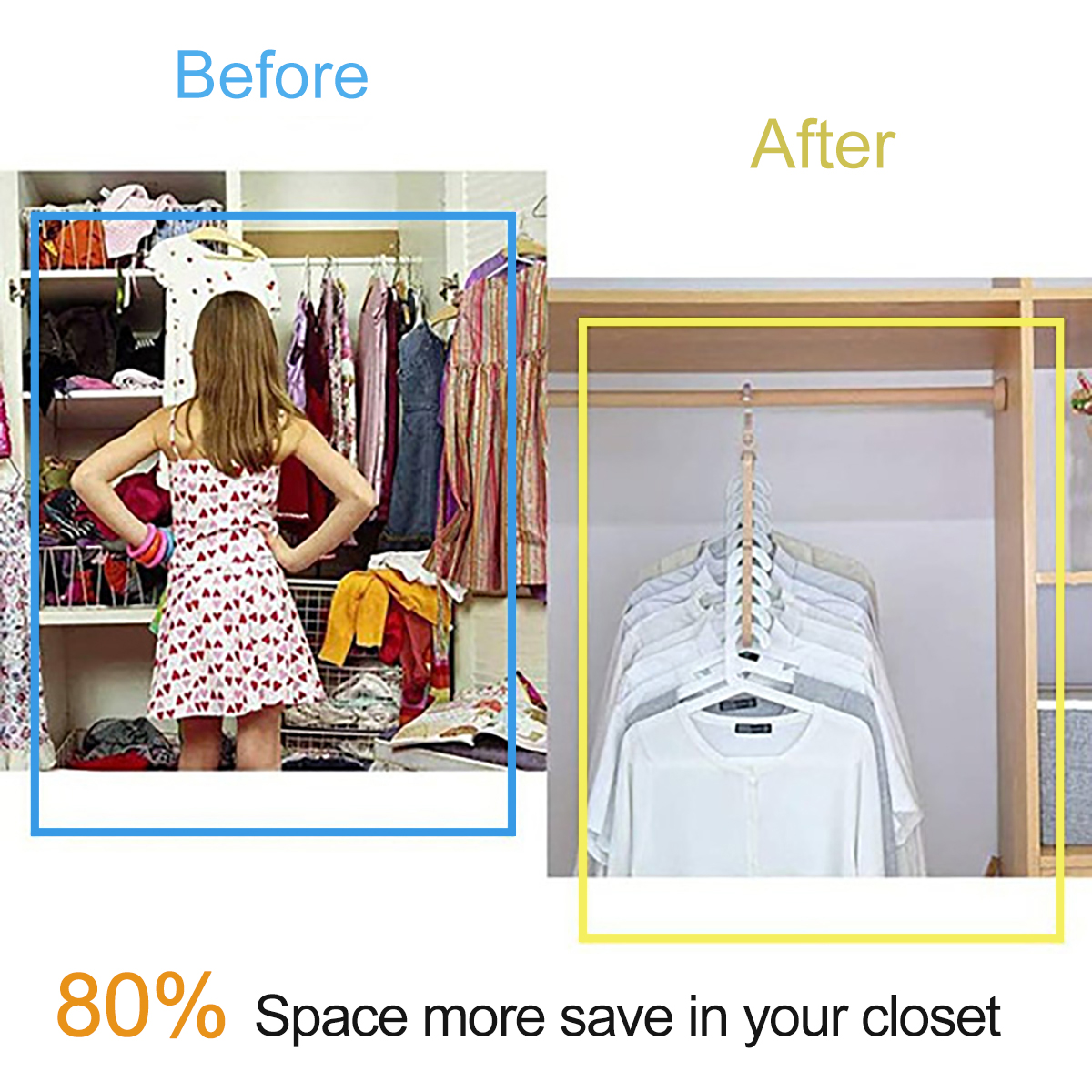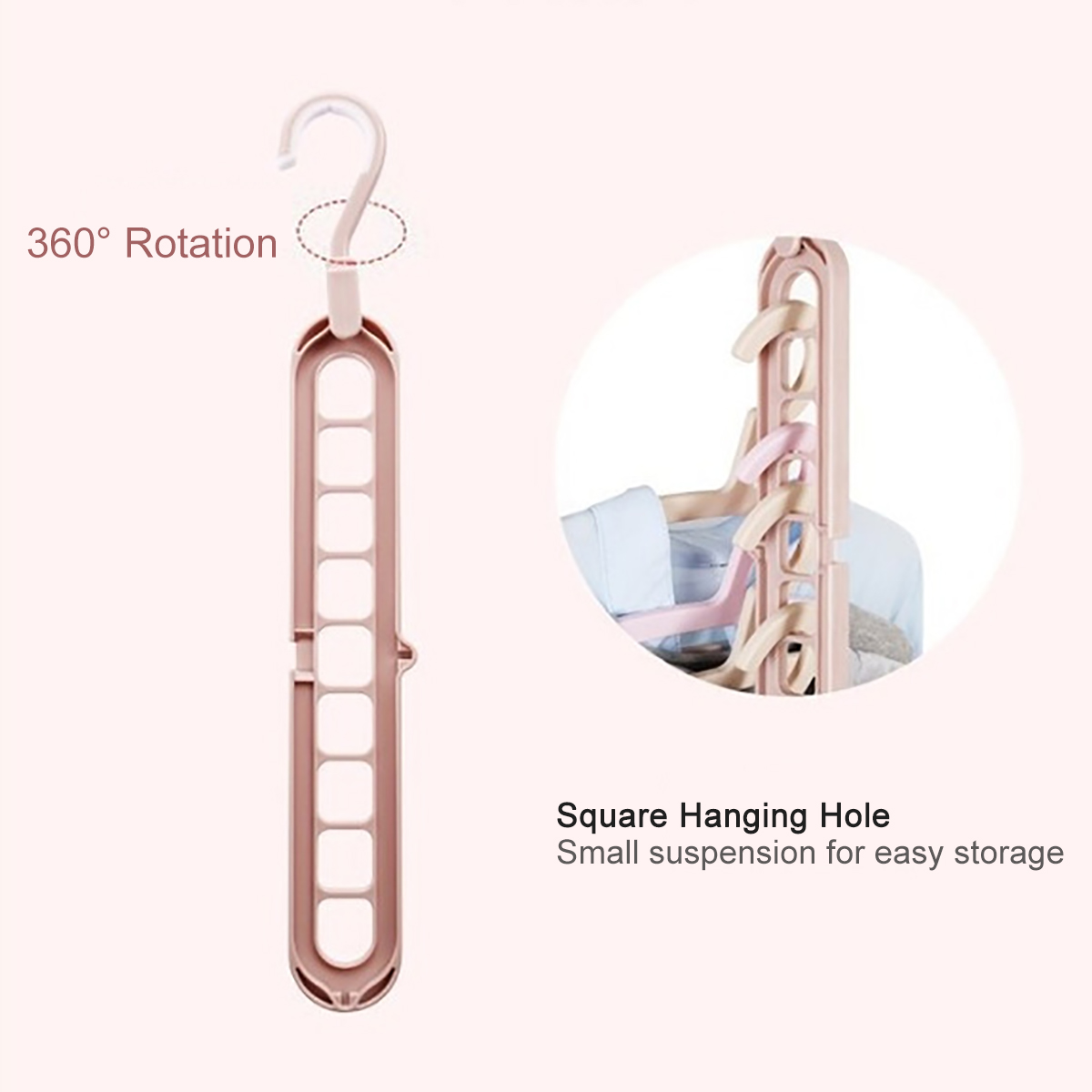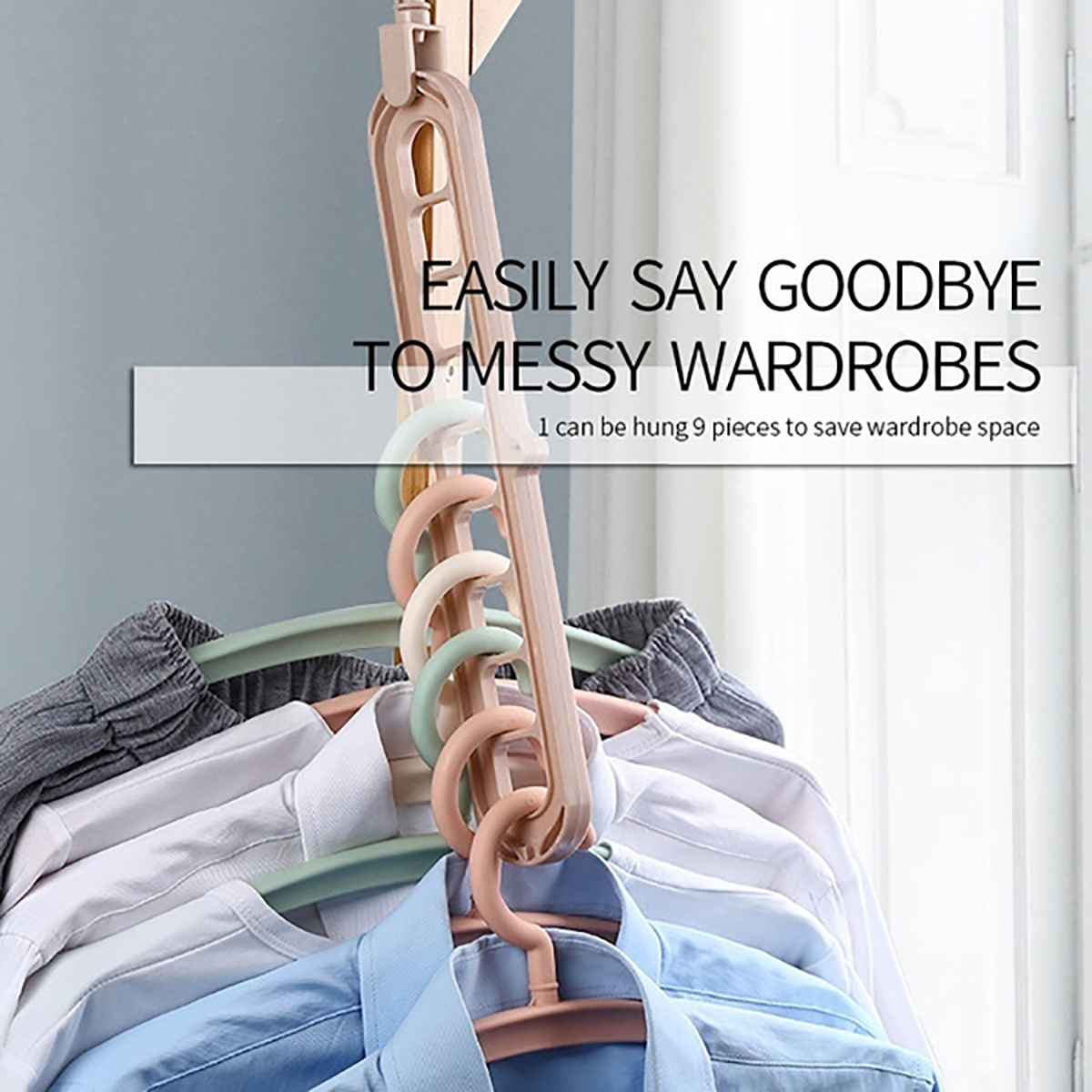 Package Included:
1*Folding Hanger

Specifications:
Type: Space Saving Hanger
Material: Plastic
Color:White/Wine Red/Green/Pink/Gray
Size: 34cmx15.5cmx1.5xcm

Features:
1.This hanger can greatly save your wardrobe space.
2.Keep your shirts, pants and shirts organized and wrinkle-free.
3.Flexible joints at both ends for horizontal or vertical use.
4.Sturdy PP material, convenient nine-hole branch, the crane can rotate 360 degrees, the track has
5.Can be used horizontally and vertically, lightly stored and dried, is a good helper for your admission.

Note:
Manual measurement of size. If there is any error, please forgive if there is error.