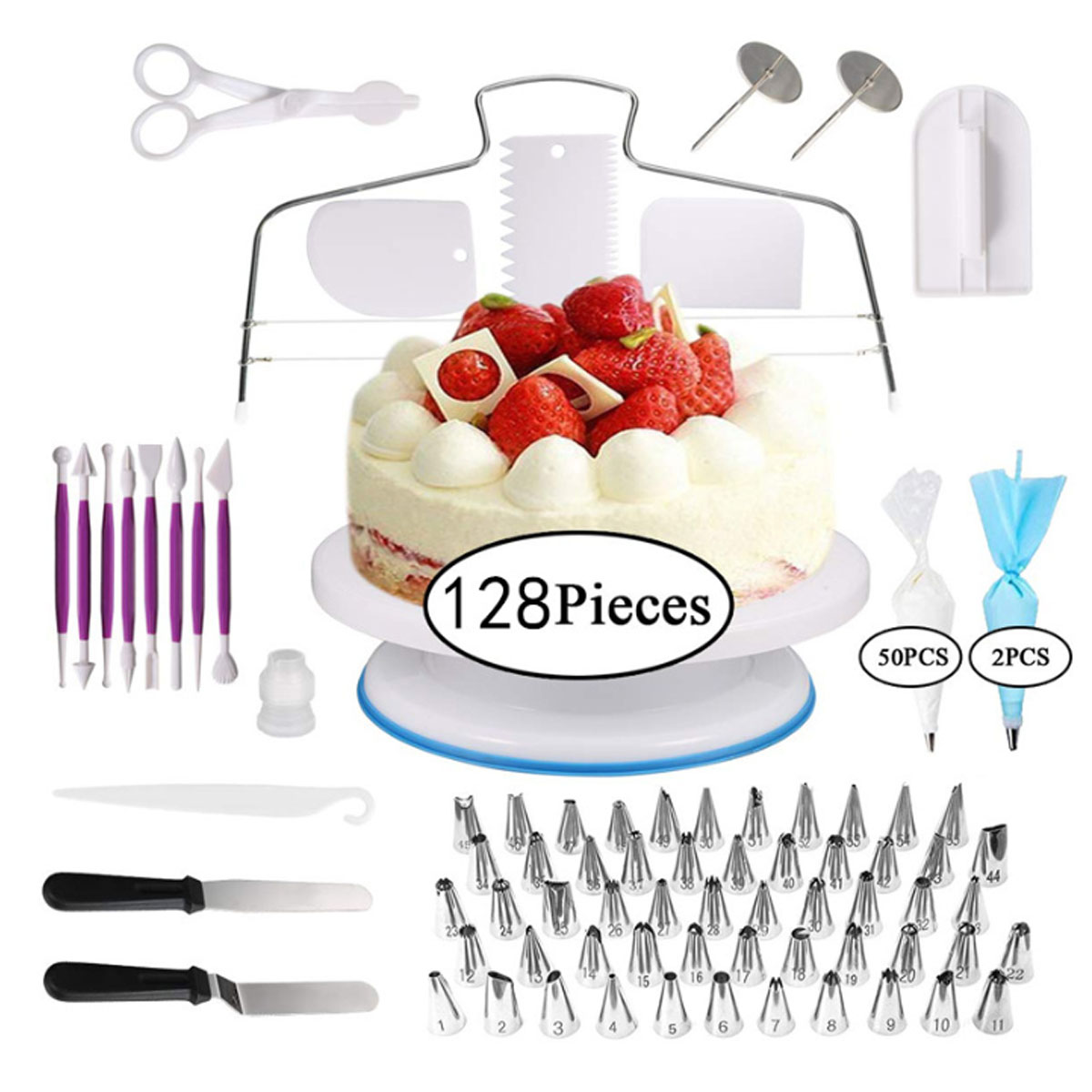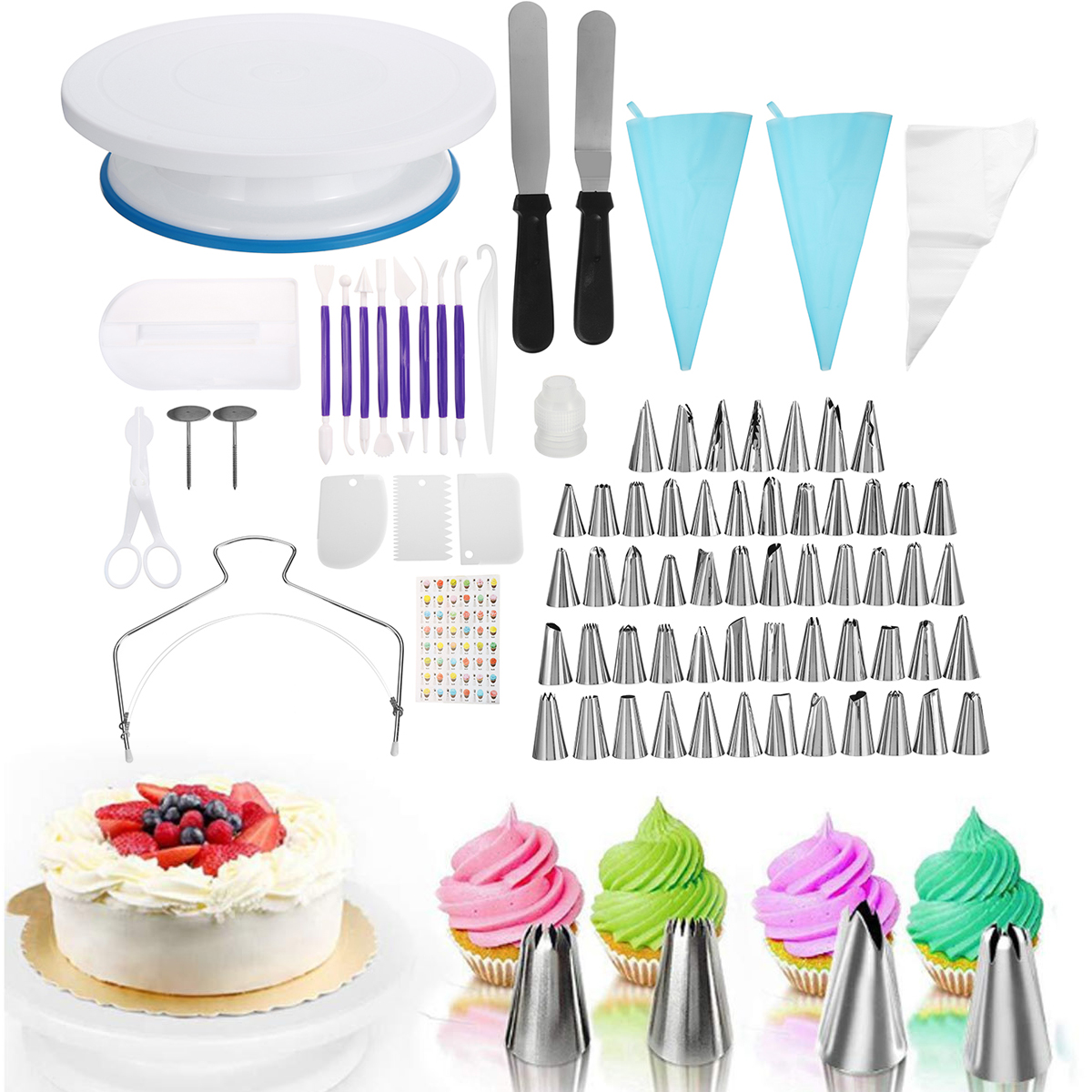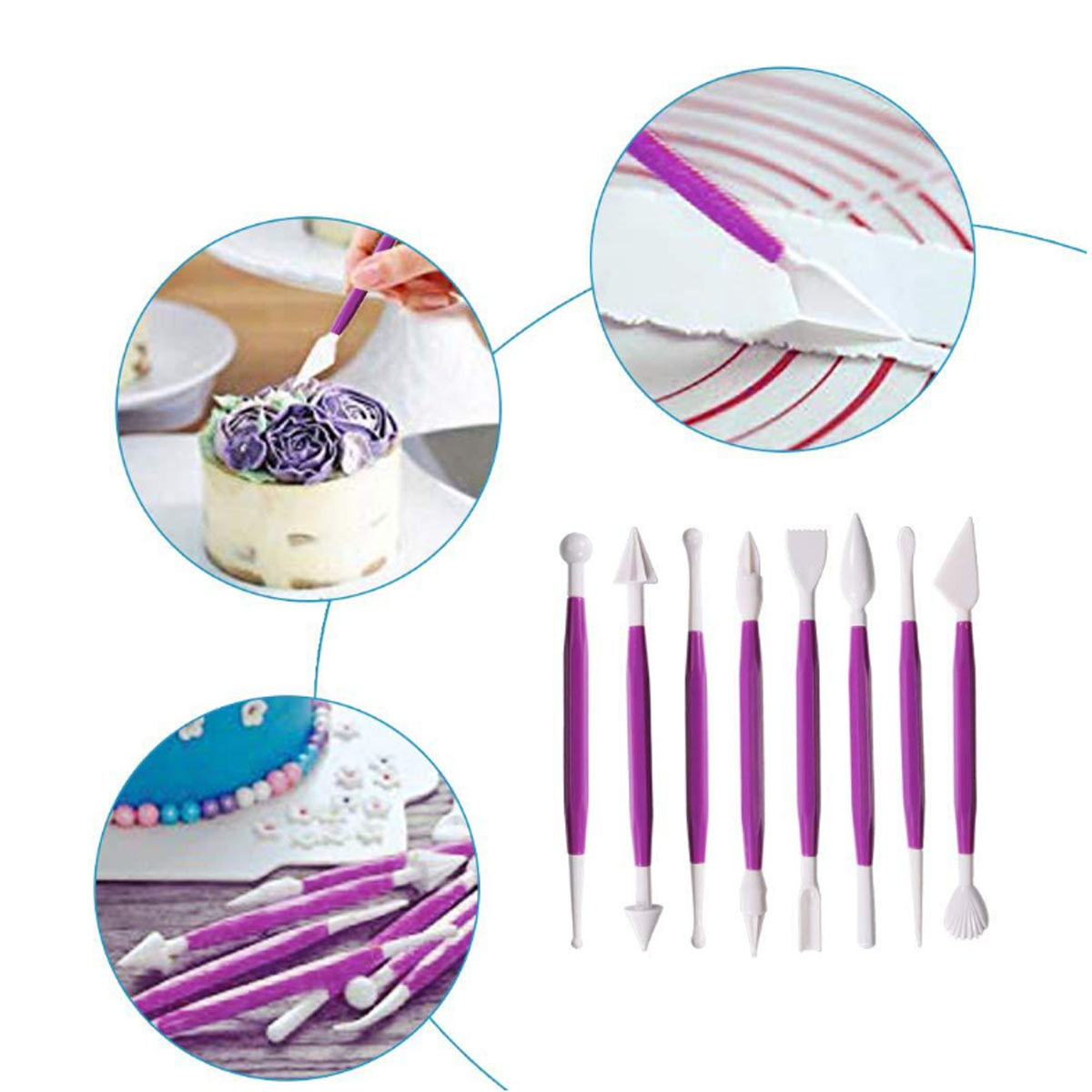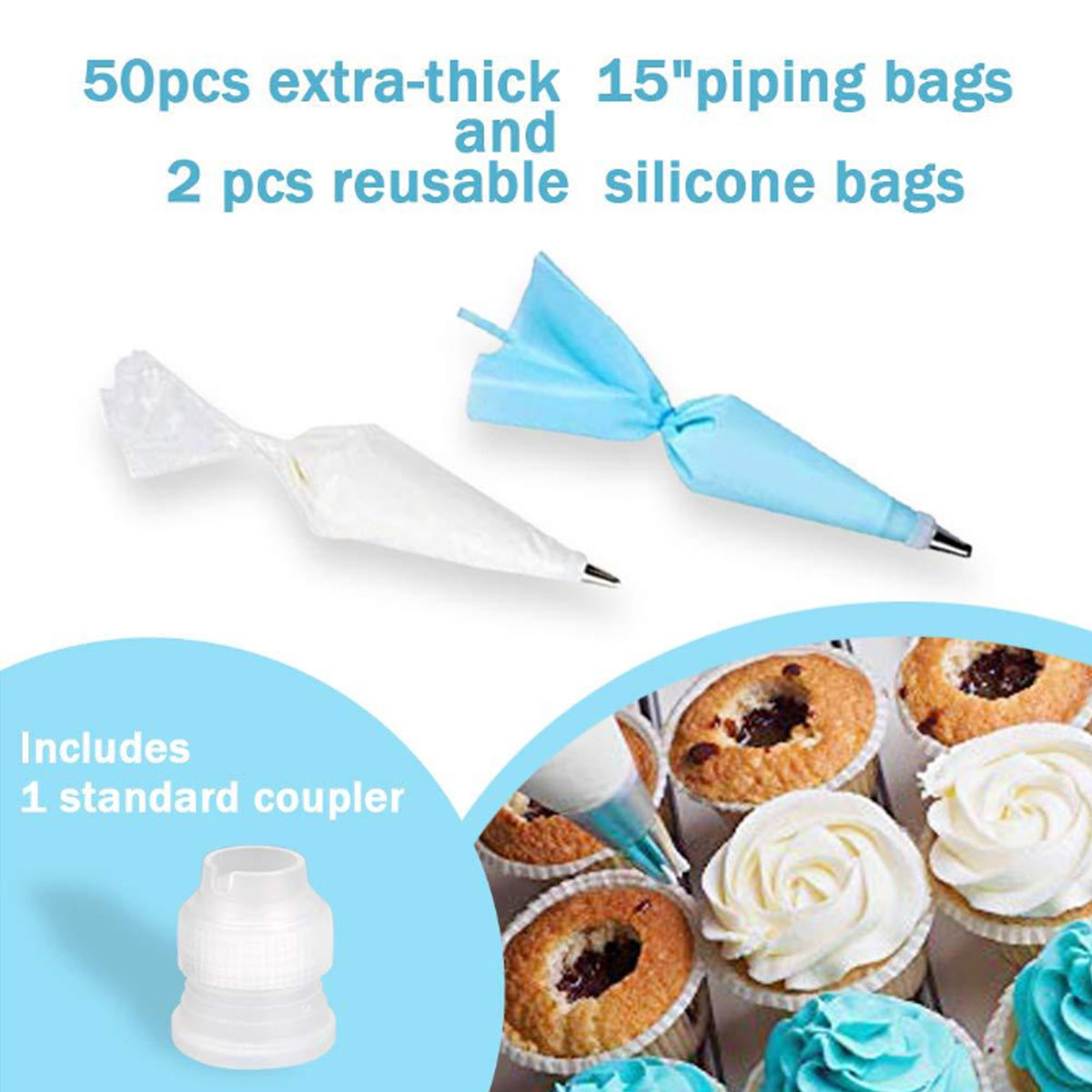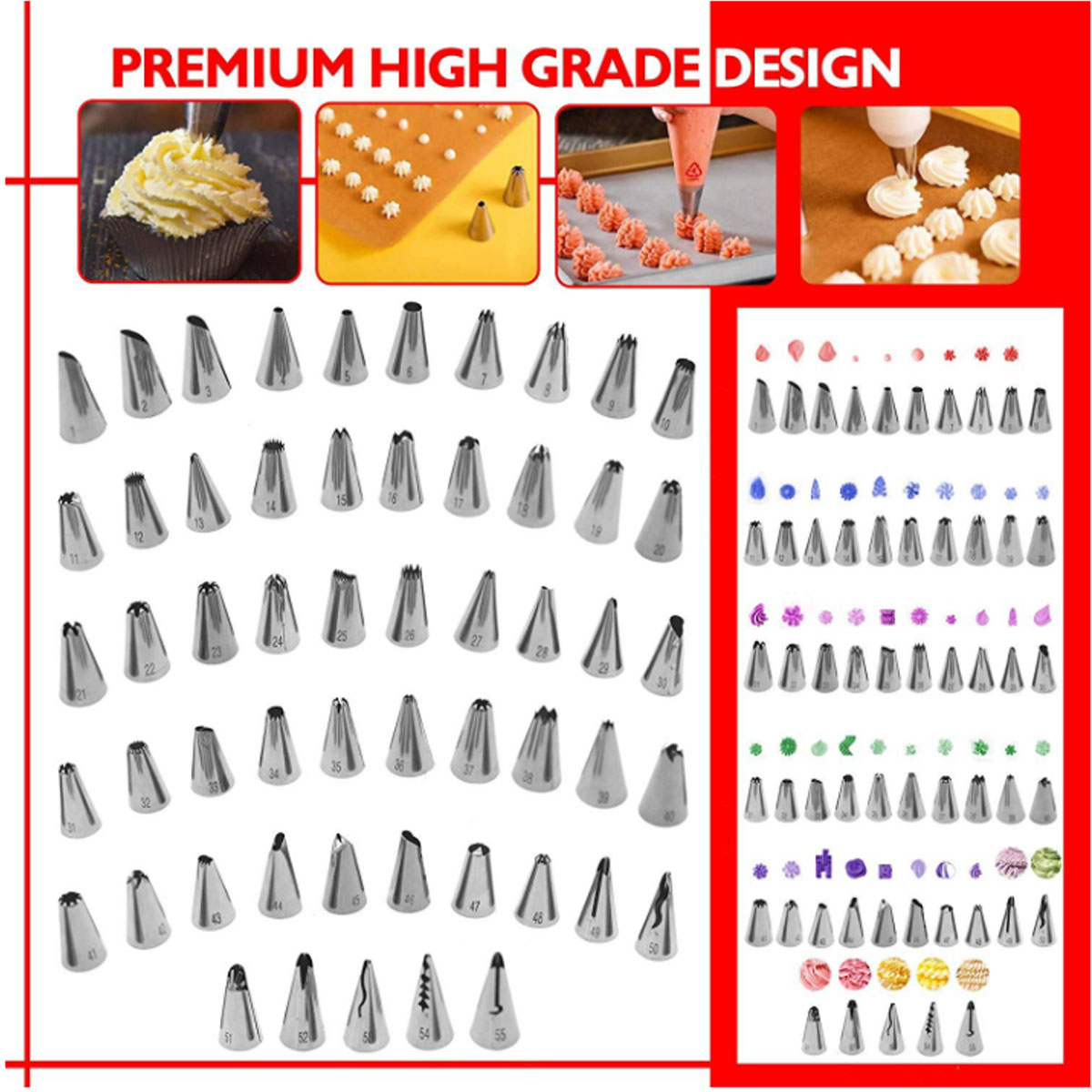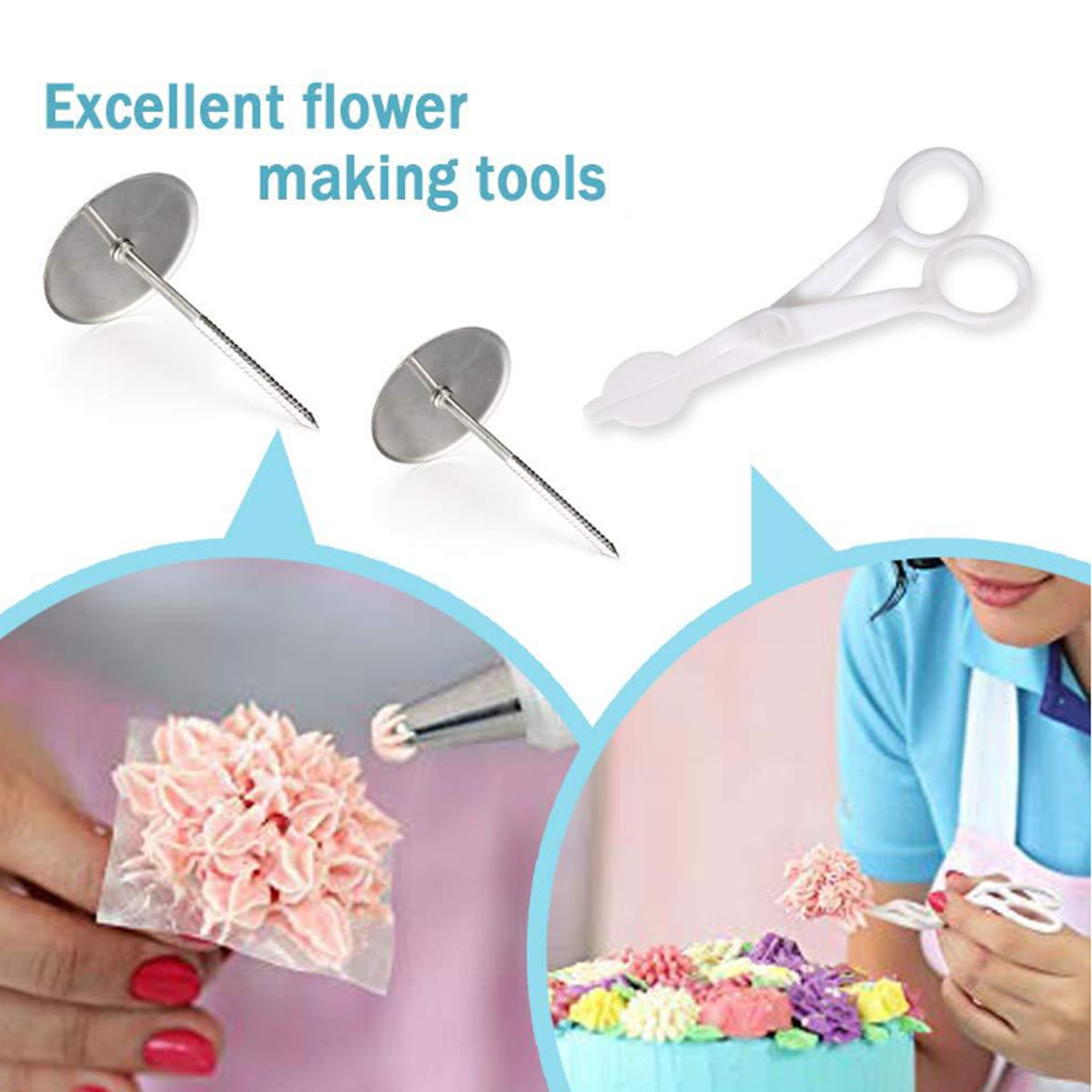 Description:
Cakes play an enormously significant role in our life. They will take place on many important occasions, such as the wedding day, birthday party, anniversary, and conventional festival. Apart from these memorable days, in our daily life, we would like to have some cakes for dessert. Therefore, an increasing number of people will bake cakes at home instead of purchasing in cake shops. This set of cake decoration tools will be good news to the cake-making enthusiasts and help them adorn the plain cake beautiful. It is wonderful to provide your family with delicious and gorgeous cakes. Why not take one home and try out?

Package included:
1x cake turntable
55x nozzles
8x fondant carving knife
3x cream scraper
1x release knife
1x black 6 inch straight spatula
1x black 6 inch curved spatula
1x converter
2x flower nail
1x double line cake layered cut
1x screed
1x flower scissors
2x TPU12 inch flower bag
50x disposable flower bag

Features:
- Abundant accessories The 128-piece set consists of nearly all what you need to decorate a cake, such as 50 pastry bags, 55 nozzles, and so on.
- TPU Pastry Bag Inject scream or melted chocolate into the TPU Pastry Bag and then use it to write what you want.
- 55 nozzles There are various nozzles that can serve to make the butter cream in the round, flower, leaf, star and many other shapes.
- Reusable Instead of disposable tools, the 128-piece set is mainly made of durable material and can be easily used again and again.